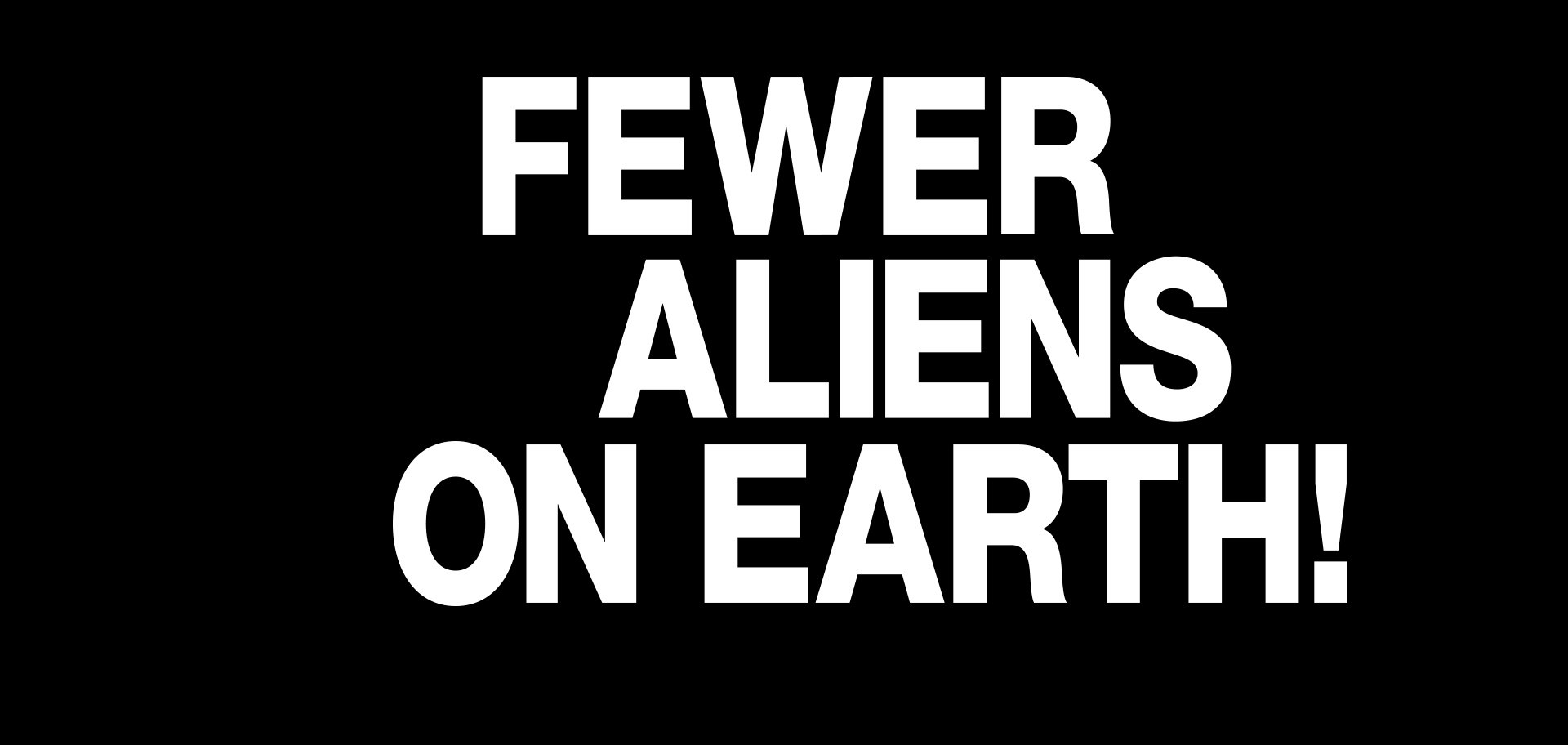 The initiative Fewer Aliens on Earth consists of a nationwide campaign and a number of exciting events. The initiative is evolving organically throughout the year 2017 and beyond.
The idea is to create a focus on alienation. We can feel alienated to each other because of our social status, family condition, view of life, ethnicity, religion, culture, gender, sexuality, appearance, geographical affiliation etc. You can even feel alienated from yourself.
We hope that you want to participate in the debate and maybe involve yourself in the initiative, as an ambassador, partner or volunteer.  You can also show your commitment and support by treating yourself  to one of our sustainable T-shirts with the slogan "Fewer Aliens on Earth".
Join us in creating a future with fewer aliens on earth!
Fewer Aliens of Earth is launched by Rethink Human Being and a number of partners.
Here are a select few of the ambassadors of Fewer Aliens on Earth.
If you want to be an ambassador, you can read more here.


Here you can see the upcoming events, that are associated with Fewer Aliens on Earth.
More will appear, as the initiative evolves.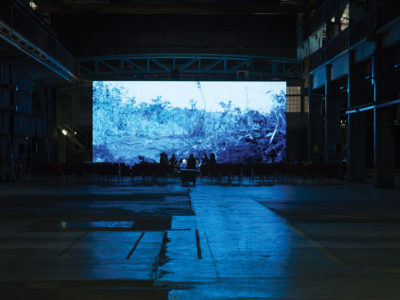 - an inhalation and exhalation in four movements for winds, voices, strings…
Partners play a central role in achieving Fewer Aliens on Earth. As a partner, you can link your existing projects and events to the initiative. You could also develop something completely new for the occasion.
All partners support the joint campaign. If you represent an organization, union, municipality or company, that might be interested in becoming a partner, you can contact us by clicking the button 'Be a partner'.
You can nominate yourself as ambassador and at the same time start fighting alienation in your own way. We'd love if you would share your ambassador pictures and stories on your preferred social medias with the hashtag #feweraliensonearth.
You can also flash your ambassador title by buying a sustainable T-shirt with the slogan "Fewer Aliens on Earth".
We will post pictures of new ambassadors on this site and on social media, as the initiative moves along. Send us a picture by email  with a bit of information, if you want your picture to be featured on this website.
Fewer Aliens on Earth exists mainly through the help ( evt. support) of volunteers, and we always need more helping hands to keep the initiative running. We have a ton of events planned, and you can help us develop them and make them happen. If you're interested, please contact us by clicking the button 'Be a volunteer'.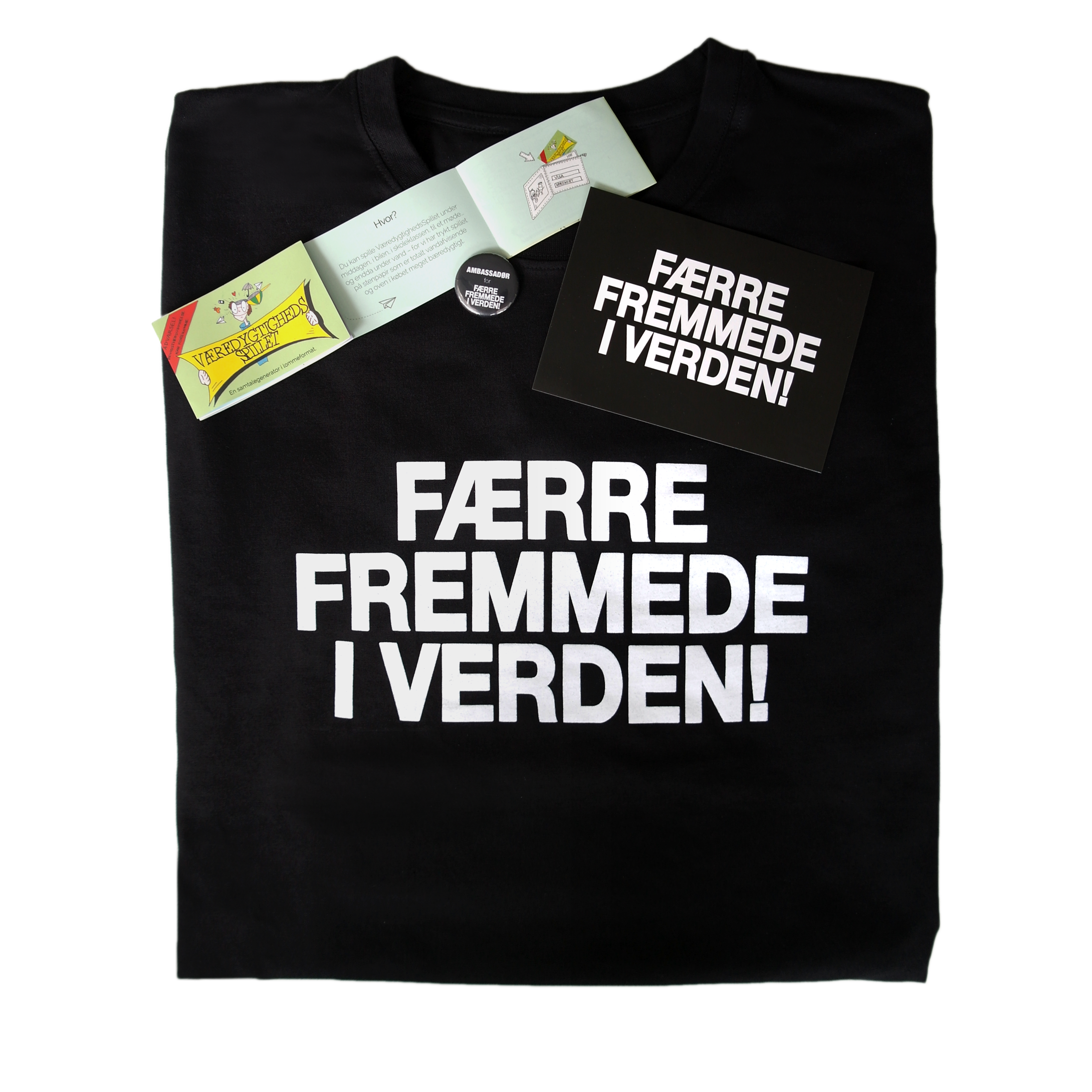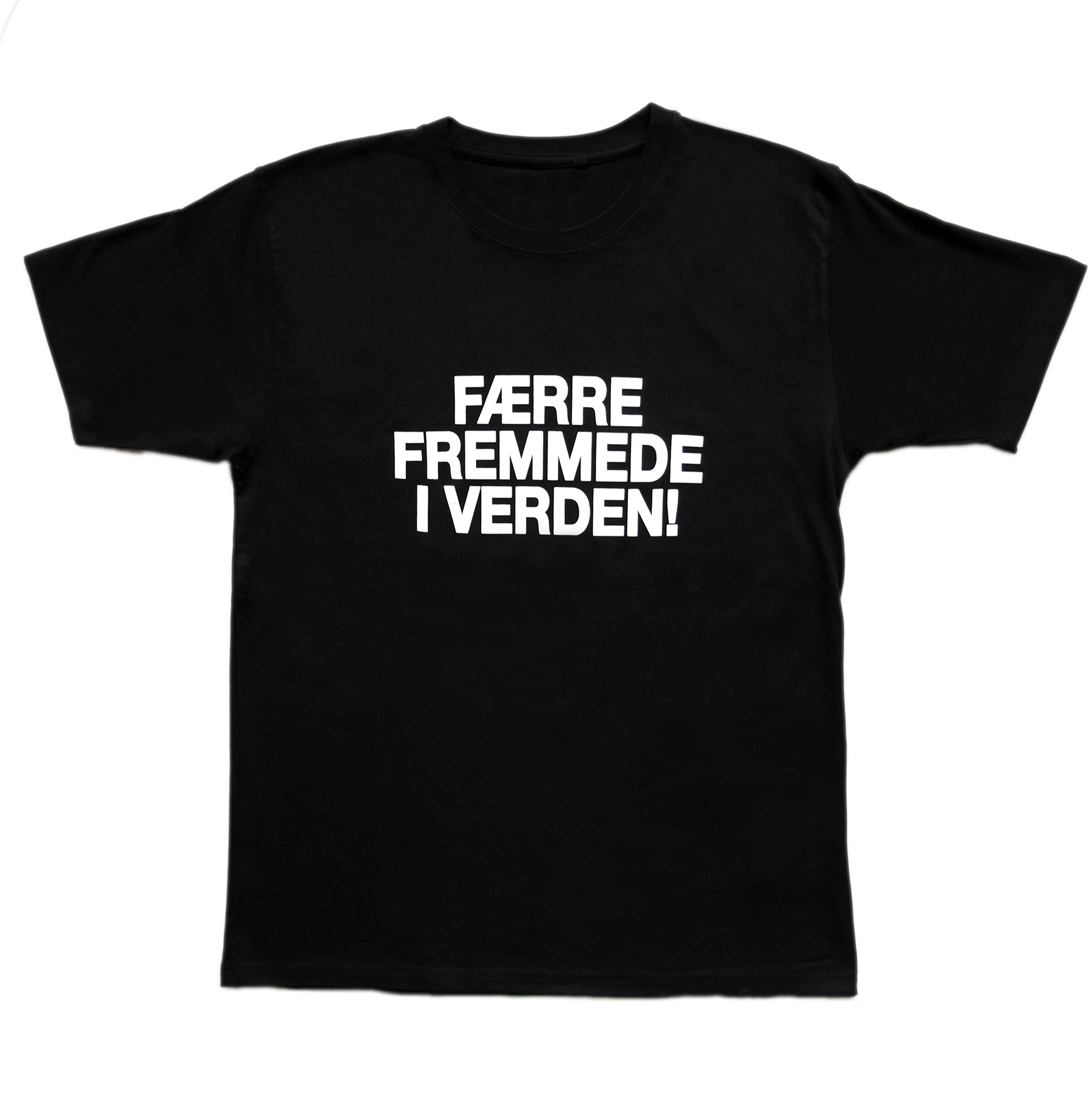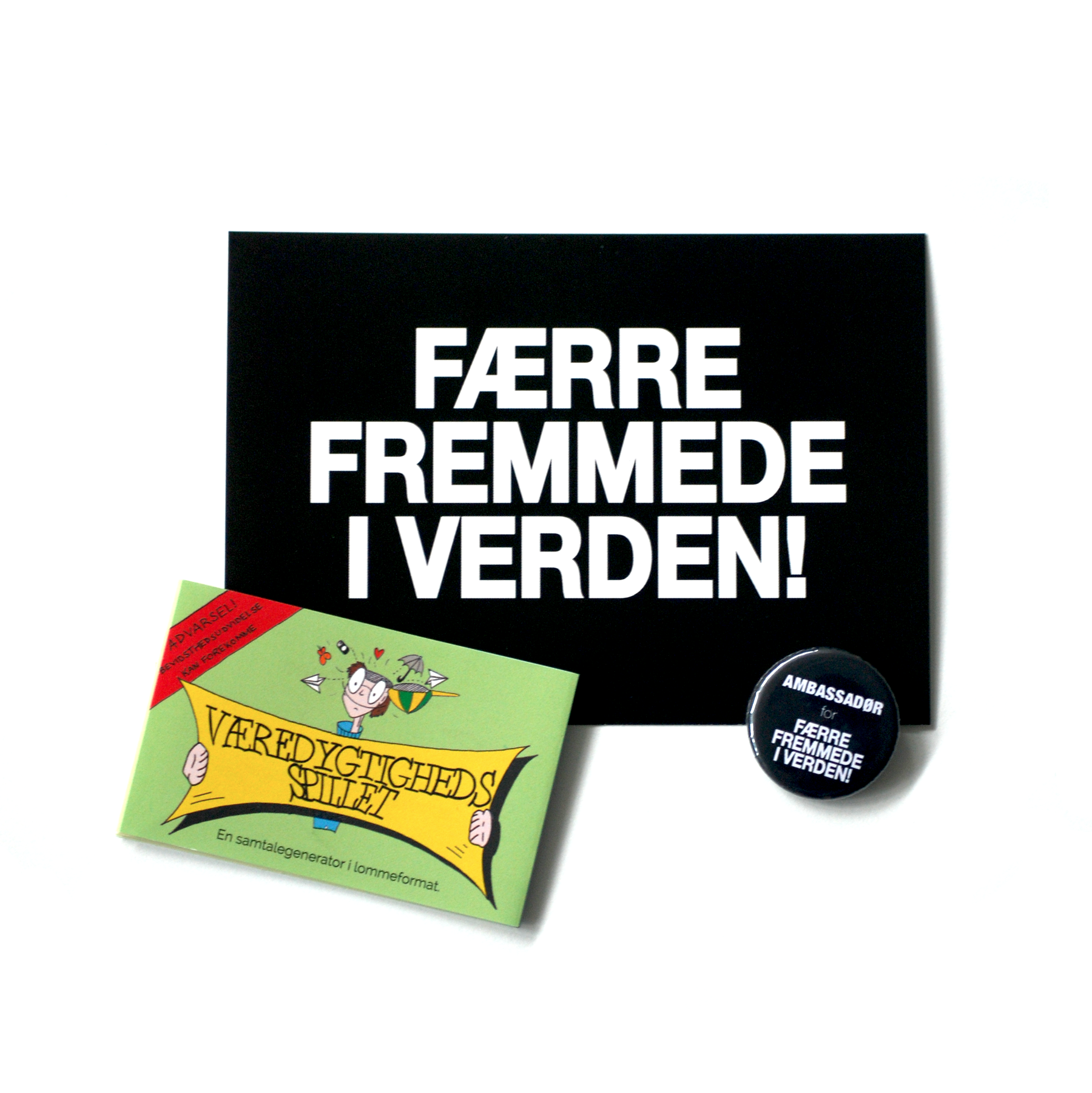 Here you can buy a comfy T-shirt with the slogan "Fewer Aliens on Earth"
With the T-shirt you'll also receive a badge, two postcards and a copy of the 'SustainaBElity' game, which can help you  and your fellow people learn something new about one another.

The profit goes into furthering the initiative.
We thank you for your support!
Post a picture on Instagram and share your story. If you use #feweraliensonearth your post will be shared here on this website.
Partners
The list of partners is growing as the project evolves.
Are you a representative of an organization or company that is interested in joining, then click here to read more.
Center for Væredygtighed
Lokomotivet, Godsbanen, Skovgaardsgade 3F, 8000 Aarhus C